Welcome to Illumin

Eyes

Vision Care
Your Optometrist in Nashua
ARE YOU WATCHING "HIGH-DEFINITION" TV with "LOW-DEFINITION" EYESIGHT?
What Sets Illumin

Eyes

Apart in Nashua?
We offer the new FREE-FORM LENSES,  giving you the clearest vision possible

Vision Exams start at only $89 (not including highly-recommended Optomap retinal photos)

We are highly experienced with Comprehensive Children's Vision Examinations and carry a large selection of childrens eyeglasses
We carry an extensive inventory of Contact Lenses - MOST PEOPLE WEAR THEM HOME THE FIRST VISIT!

We have OVER 600 FRAMES ON DISPLAY: Including Prada, Coach, Michael Kors, Ralph Lauren, Maui Jim, Adidas, Nike, Nine West, Kate Spade, Marchon, Vera Bradley, Tory Burch, and Ray Ban.

 
Our optical department offers a large selection of quality fashion and designer frames, including titanium, flex-frames, bold new styles, and nearly invisible ultra-light rimless frames. We also offer the latest in lens technologies, such as HOYA free-form and HIGH DEFINITION progressive lenses. These premium lenses products are not available from national optical retail stores.
We also always have a selection of Value and Clearance frames starting at just $99 for a complete pair.
Why Buy Your New Eye Glasses From Us?
We don't make glasses in an hour. There are simply too many options these days to make high quality lenses in-office..

Value.  We guarantee you won't find equal quality for a lower price anywhere in the Nashua area.

Personal service.  Our highly-trained opticians make sure your glasses are the perfect fit!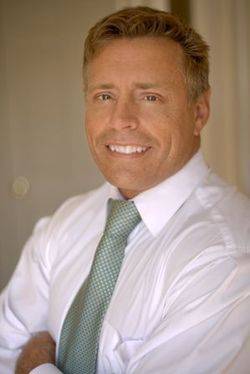 Nashua's Top Optometrist Dr. Mark C. Steadman has been providing comprehensive vision and eye care services to greater Nashua since 1989.  He built his practice as an independent doctor next to Lenscrafters, then constructed his brand new eye care office in 2010.  He remains committed to providing personal, professional eye care to people of all ages.  He...
Read More
Need directions? Check us out on Google Maps for directions to our Nashua Eye Clinic which also serves Hudson, Hollis, Brookline, Merrimack, Pepperell, Dunstable, Tyngsboro, and Chelmsford.
Looking for an Optometrist in Nashua?
Having better vision increases your quality of life. Make sure your vision and eye health are at their best by having an annual eye exam. Our modern equipment and skilled, friendly staff will make your visit fast and easy.  If you have questions, we're happy to answer them. 
Dry Eye Syndrome & Treatment
Dry eye syndrome is an ongoing condition that treatments may be unable to cure. But the symptoms of dry eye - including dryness, scratchiness and burning - can usually be successfully managed.
Your eyecare practitioner may recommend artificial tears, which are lubricating eyedrops that may alleviate the dry, scratching feeling and foreign body sensation of dry eye. Prescription eye drops for dry eye go one step further: they help increase your tear production.Schedule an appointment today to discuss the best treatment for your dry eyes.Read more about Dry Eyes.
May 18, 2016
UV Awareness Month: This article might scare you, and we hope it does - just...
Feb 10, 2016
Macular degeneration is an extremely dangerous and quite common eye condition that destroys a person's central and detail vision by destroying the small part of the retina, called the macula, that controls this type of vision.
Jan 27, 2016
This year, make healthy eyes and vision your resolution. Find out if you or a...
262 Main Dunstable Rd.
Nashua, NH 03062
Click on the Google Directions below and enter your starting address. Directions will be shown to our Nashua clinic. If you're in Hudson or Hollis, we're only a short drive away.
In case of emergency, please phone our office at the number listed above and follow the instructions.